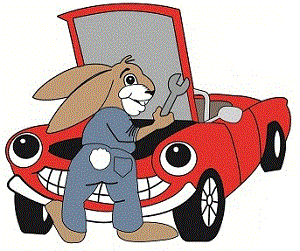 At March Hare's we don't Go Green because we have to:
we Go Green because it is the right thing to do.

Since opening in 1986, we have expanded our recycling
program whenever we found it possible.

We use your vehicle's old oil to heat the building
lessening the need to frack our earth crust.

We have recycled tons of cardborad from our parts purchases.

We have not only recycled all other fluids removed from vehicles,
we have attempted to educate other shops in proper fluid disposal.

We are installing LED lighting throughout our building
and will soon be installing solar panels to power them.

So when you consider who should be managing your vehicle's fluids:
think "March Hare's"